When the mobile Phone becomes an Online Casino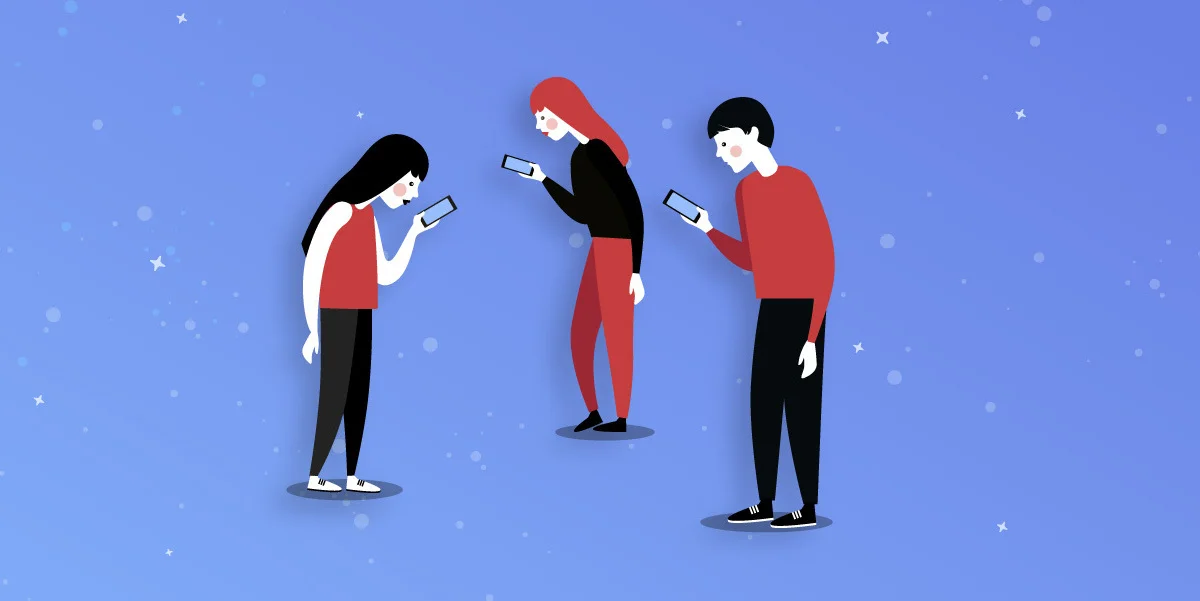 Experts regularly point out that the so-called "reachability" plays an important role in the development of addiction. The beer in the refrigerator, the cigarette in the drawer: Everything that is within reach is more likely to be consumed. The same goes for gambling. For this reason, online gambling is associated with a particular risk: it is only a few clicks away and can be reached 24 hours a day. But there is still an improvement: Mobile gambling.
Addiction clinic in England: Every fourth person has problems with mobile gambling
The smartphone is a constant companion for many people. Young people in particular spend a lot of time with the devices. Online games of chance can therefore be played around the clock and at any location. A logical consequence of this development would be an increased number of people who are dependent on mobile gaming. A study from England has now confirmed this idea – at least from the point of view of a larger clinic located there that treats gambling addiction. More and more people are being treated there.
The proportion of people who have problems with mobile gambling has also increased significantly in recent years. In 2012/2013 around one in four (24 percent) was affected by "mobile gambling addiction". Four years later (2016/2017) the share is already 63 percent. In almost two thirds of all treatment cases, there are therefore problems with mobile games of chance.
The use of mobile devices has to be relearned
A full increase – and an enormous challenge for the therapists (and of course for those affected). After all, smartphones and tablets are ubiquitous and are often used for professional purposes – against this background, abstinence is difficult.
People who have problems with mobile games of chance have to develop a different approach to the medium of "smartphones" in therapy. For example according to a traffic light logic:
Retrieving e-mails or keeping an online calendar would then, for example, be given the "green light",
Pages from video platforms fall into the "yellow category". They should be used with caution, because there you can come across advertisements for games of chance, for example, or you can watch other people gamble,
Games of all kinds are taboo for those affected. Here the traffic light is clearly on "red".
Not at all so easy in view of the risk factor "reachability" described at the beginning. After all, every smartphone has a browser that can be used to access online casinos all over the world, for example.
The vast majority of online gamers play at home
The study was only conducted at one clinic, so its results should be interpreted with caution. However, it seems logical that as devices become more widespread, the problem of "mobile gambling addiction" should gain in importance. The Federal Center for Health Education (BZgA) regularly determines gambling behavior. Your most recent survey from 2015 showed that online games of chance in this country are mostly played on stationary computers: around four out of five respondents (81.4 percent) said in the survey that they play at home. 13.2 percent play with a mobile device.
This means that the proportion has remained roughly the same compared to the study two years ago. How many of these mobile gamers have developed problematic gaming behavior cannot be said on the basis of the survey results (among other things because the number of respondents is too small to determine a meaningful value).
Mobile games of chance encounter the gaps in everyday life
Mobile games of chance could be increasingly used by – especially problematic – gamblers when they are on the go or when there is just a time gap in their everyday life. This behavior is known from smartphone users all over the world. On the train, while waiting or when walking from one place to another: the cell phone is always ready to hand. Players then hardly ever take breaks between their games – this could significantly increase their risk of addiction.
Conclusion
The smartphone recently turned ten years old. The gaming world has long since arrived in mobile devices and is where its buyers are. Control over gaming behavior can quickly be lost on the World Wide Web. Find out about Mobile Casinos and test your gambling behavior.