Are Japan's Casino Plans Doomed?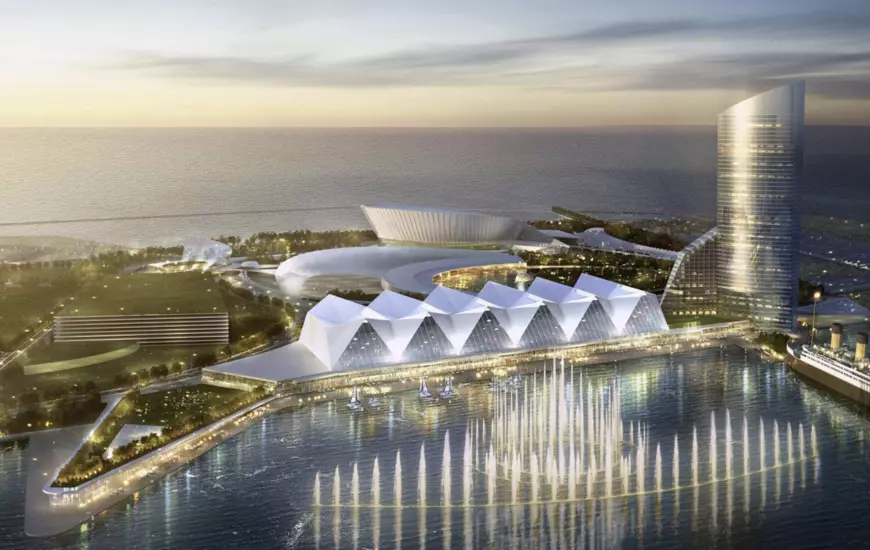 We last reported over a year ago that Casinos Austria AG could soon open a casino resort in Japan. The renowned gambling company from Austria still wants to open a gigantic casino resort in the Japanese city of Nagasaki. But many other interested parties have since dropped out. The number of applicants has accordingly become manageable. But why is it that there is currently only one other interested party besides Casinos Austria?
Casino resort in Japan: Two applicants for three licenses
Just a few years ago, the euphoria among potential operators was gigantic. Many internationally successful gambling companies have expressed interest in opening a casino resort in Japan. But over time, interest has waned noticeably. There are currently only two applicants for the three licenses available in the country. Back in August 2020, we reported that the French gaming company Partouche had withdrawn from Japan.
As mentioned above, the two remaining interested parties are Casinos Austria International (CAI). The company is planning a pompous casino resort in the city of Nagasaki at a cost of approximately $3.8 billion. According to current media reports, CAI is only supposed to raise a share of 825 million US dollars itself. The remaining amount of around three billion US dollars is to be raised by investors.
The second applicant is the gaming group MGM Resorts. The company had applied for a license in the city of Osaka and previously agreed to invest a total of $15.6 billion in a potential Japanese casino resort. Previously, in January of last year, we reported that MGM Resorts in Las Vegas laid off more than 100 employees.
Why has gambling companies lost interest?
Experts estimate the market potential in Japan at around 40 billion US dollars. It is all the more surprising that many other gambling companies such as Caesars Entertainment and Las Vegas Sands Corp. distanced themselves from their plan to open a casino resort in Japan. At the beginning of the negotiations, the Japanese government tried to make an investment in the country as attractive as possible for gambling companies.
But over time, it quickly became clear that the development costs for the casino areas would be significantly higher than initially assumed. In addition, the potentially interested parties were informed that the tax and duty burden will also be significantly higher than planned. Over the years, more and more companies dropped out of the current application process, so that ultimately only Casinos Austria International (CAI) and MGM Resorts remained. Nobody has to fight for permission anymore: After all, there are currently only two applicants for the originally planned three licenses in Japan.
Conclusion
To date, it is not clear whether the two remaining contenders, MGM Resorts and Casinos Austria, will ever realize their plans for a casino resort. Although Japan has been trying to attract well-funded gaming companies to a casino resort in the country for many years, interest is now comparatively low. So one might conclude that Japan's casino plans were doomed from the start.